We've been writing about prefab and shipping container homes here quite a bit lately, and that's included some interesting options like house boats. Well, repurposing industrial containers for homes — even houseboats — is not new, apparently, although it is probably more popular today than ever before.
This photo is of an old oil tank which was converted into a houseboat. It's from 1939 and popular science. We've updated the photo ourselves with our art team (of one).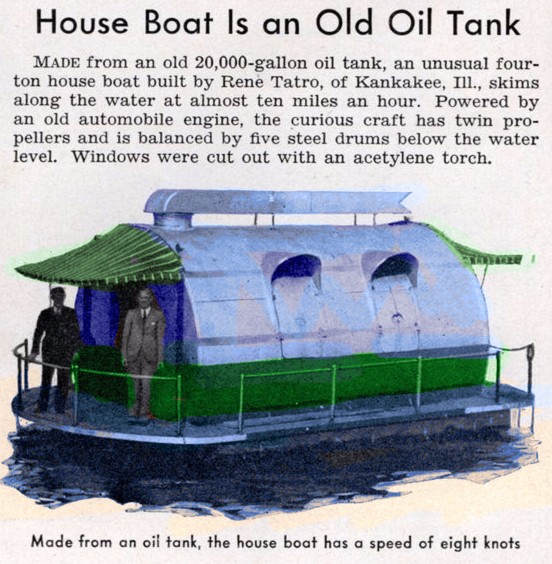 For more info on shipping container homes, find it in our directory.