These mountain cabins are something else. They're rustic, yet these guys build them to be not just for wilderness retreats, but also for more modern purposes: park model RVs, park cabins, log cabins, HUD single section, HUD multi-section or Modular Cabins. The uses they can be put to are also wide: getaway cabins, vacation cabins, fishing or hunting cabins, and ranch cabins, Kind of neat, huh.
Pine Mountain Cabins come with covered decks, bunk rooms, rustic yellow pine cabinetry, real wood accents, cedar stained fiber cement lap siding by James Hardie, and galvanized roofs. They are designed to take the wear and tear of rustic vacation living and come in sizes from 250 square feet up to over 1300 square feet. There is truly a design and size to fit every need.
According to the company, "Pine Mountain Cabins are a product line of Recreational Resort Cottages, a nationally recognized retailer of recreational homes and cabins. Pine Mountain Cabins are designed for the outdoor enthusiast who wants a quality, rustic product for a hunting lodge, fishing cabin, bunk retreat, a home on the lake, log cabin, or just a private getaway in the country. To accommodate every need, Pine Mountain Cabins are available as RV Park Models, HUD Cabins and Modular Cabins."
Here's some of their work: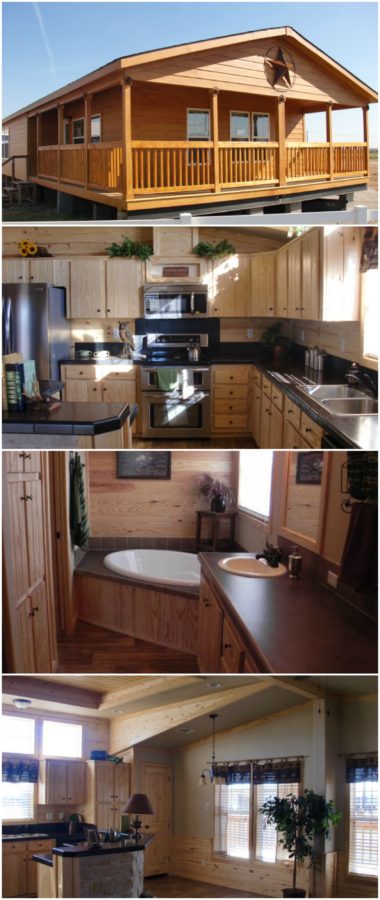 For more information on Pine Mountain Cabins' modular cabins, park models, or other buildings, find them in our cabin builder and designer directory.