Flop armchair is a transformer that turns into a bed
Do you enjoy having overnight guests but just don't have the space. This amazingly comfortable "Flop" chair doubles as a bed in only a few easy and simple moves. Created by Russian designer Elena Sidorova, this chair not only provides extra seating in your living room or den but it is also a cozy bed for sleeping. If you are entertaining and a friend doesn't want to drive home, here is the perfect solution.
According to the designer, who appears to work out of Russia and the UK, "'Flop' is an armchair which folds out to a sleeping place for 1 person. It has construction made of veneer and upholstery made of 100% sheep wool material. The sleeping place has elastic straps as a base. Matress and pillow storage is inside."
The Flop  chair is made of 100% wool fabric.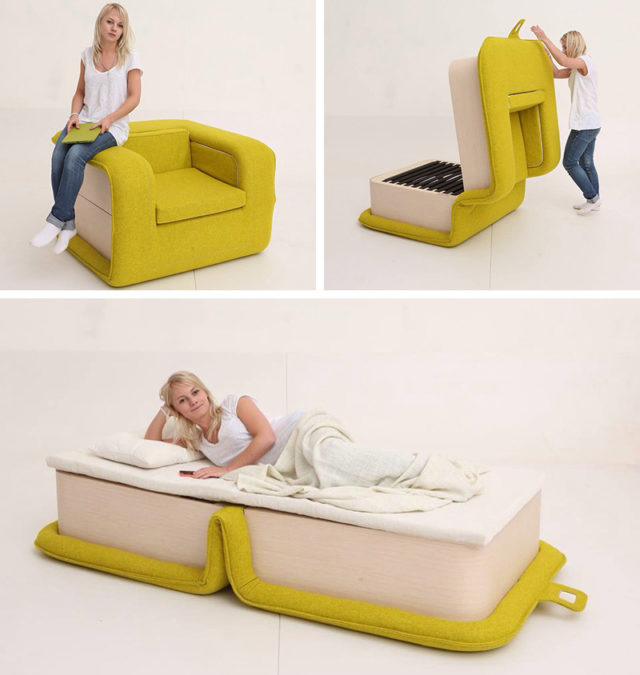 Find more from Home and Design, and builders we've indexed in our Home Designers and Builders Directory. I'm not sure where you can get this folding bed, but some similar folding chair/couch/beds can be seen here. You can search the company's name and look builders near your area. And to see more interior design,click here.