Conventional living – with a home and yard – is being eclipsed by many different kinds of alternative lifestyles. The Tiny House Movement is very popular, as are prefabs, modular homes, and steel homes. But there is nothing more mobile and flexible, nothing more versatile than the houseboat. Living on the water is both relaxing and low maintenance, and nowadays builders are constructing greener and more environmentally friendly houseboats. Sustainable living is not only good for the environment, it is also being responsible, and part of the climate change solution.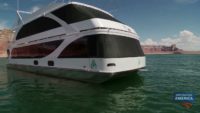 Families love the houseboat lifestyle. There are so many fun activities that come along with living on the water. Kids love the easy access to  water sports, and adults can enjoy sitting on the deck with cool sea breezes, drinks, and taking in the sunset. There is no lawn maintenance, or other outdoor jobs to be tended to. Houseboats have all the comforts and amenities of conventional living and none of the upkeep. And beautiful views are almost guaranteed. It is like you not only own your home but also the mountains surrounding it.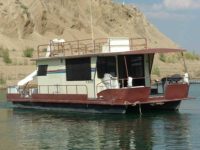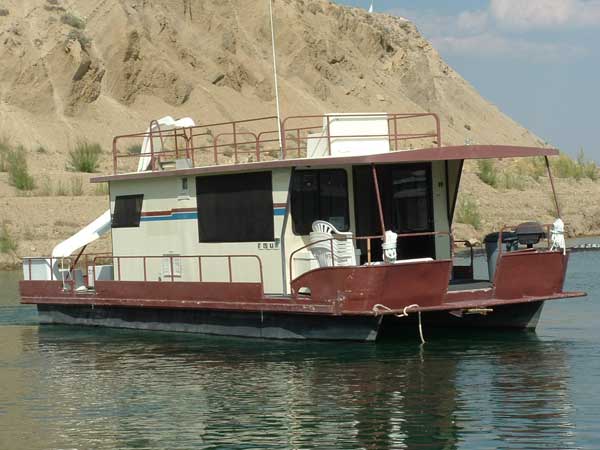 Image: Lucerne Valley Marina
The most wonderful part of houseboat living is your home's mobility. You can "park" it anywhere. Have new neighbors whenever the mood strikes you. Dock somewhere where the fishing is good. And houseboats are much more like a home, but with the advantages of a boat. They can be very spacious, have many rooms, and lots of space for entertainment and having friends and family over. The versatility of houseboat is unrivaled. Your choices are endless. Whether you decide on getting an existing houseboat, buying a prefabricated one, or having one custom built, you can't go wrong investing in a houseboat. You can trust that life will forever be transforming.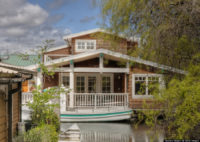 For a gallery of houseboat designs and more info, click here.