If we're not hearing about fabulous tiny homes, we are now hearing about homes made from school buses. We've seen the humble version and even those are amazing. It is difficult to think about turning a school bus into a home. But when we think we have seen it all, someone uses their imagination to come up with something we've never seen before.
Here are 6 very cool bus homes that were built from a spark of imagination and some interesting materials. These bus homes are luxurious, intriguing, and can be used as muses for those thinking about transforming a school bus into a home. You can do almost anything you can think of and make it gorgeous. Some look like buses still and that's pretty cool, while others you may not believe were ever school buses at all. Either way, they are all fun to view and tour.
Here are 6 of the coolest school bus homes we've found on the internet today:
1.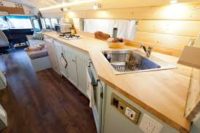 This schoobus home designer decided to make the kitchen the center of attention. It is truly a dreamy chef's kitchen fully equipped for all your gourmet meals.
2.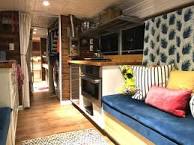 This home owner uses color to brighten up this schoolbus house. It is a bit retro in style and the mix-matched pillows really do the trick in the "living room" area.
3.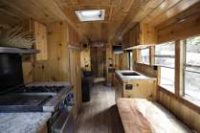 The wood in this schoolbus house gives it that cabin flair and a very natural look for camping and traveling. The furniture and appliances are minimal which makes the wood stand out beautifully.
4.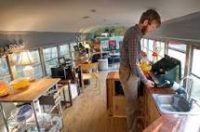 This schoolbus home's owner has used the sides of the bus to line everything up in a row. This way the center of the bus is uncluttered and used as space for walking. This is a very modern minimalist look.
5.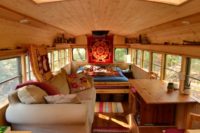 This schoolbus home is very traditionally decorated. It is almost like walking into your family's living room space in the suburbs. With a beautifully luxurious and comfortable looking sofa, this schoolbus will make you feel right at home.
6.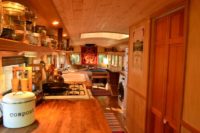 This home has a country flair to it. This owner transformed a schoolbus into a traditional home with wooden accents and all that comes with a home in a rural area. The kitchen is beautiful and well-equipped for those who love to entertain. It is basically a country home inside of a bus.