This little houseboat seems to be more a picnic-on-the-water vehicle than an actual dwelling, although you can imagine that camping on it would be fun in summer!
It would be kind of like a little personal waterpark to travel around the lake to different spots, jump off the roof when you feel like a swim or cooling down, and having your kitchen area right there to prepare meals for whoever you're with. A covered area for sunny days (or rainy, I guess, if you're really "adventurous").
This one is called the "Nautino Adventure." Here are the key specifications for it: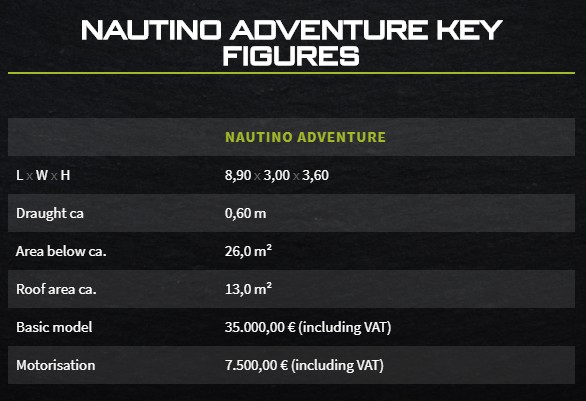 Find more from Nautilus and other houseboats we've indexed in our Home Designers and Builders Directory. You can search the company's name and look builders near your area. And to see more houeboats, click here.
Gallery of images: