This 36×64 metal building home features an L-shaped kitchen, a spacious, simple living room with a stone fireplace, and spacious bedrooms. It's a simple, low-maintenance design metal building, all one one level, so it's easier to move into and move stuff around in!
It's a Morton Buildings metal home, and follows what is basically standard practice with metal homes: a large main living area which is the house, plus another metal building which is the garage (in this case, as you can see in the picture, a double-wide bay).
Then, with metal buildings, you can add on later, so you might image, you could add another wing on to the other side (not the garage side) to expand the size of the home, either as you need more space for family, or you want to increase the resale value, or want to store stuff or have a work shop). Looking at the exterior photo, you can see how this would add on nicely.
Specifications:
36'W x 8'5″H x 64'L
27'W x 8'5″H x 30'L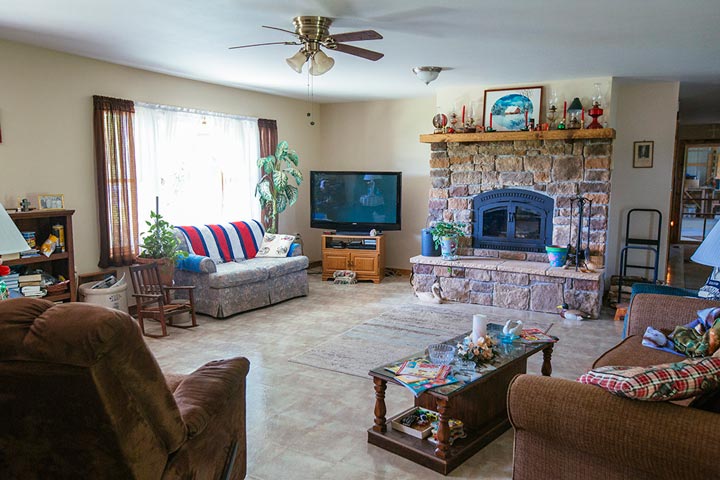 For more of Morton's work, or to find other metal building companies, find them in the Building Homes and Living directory. For more metal buildings and homes, click here.